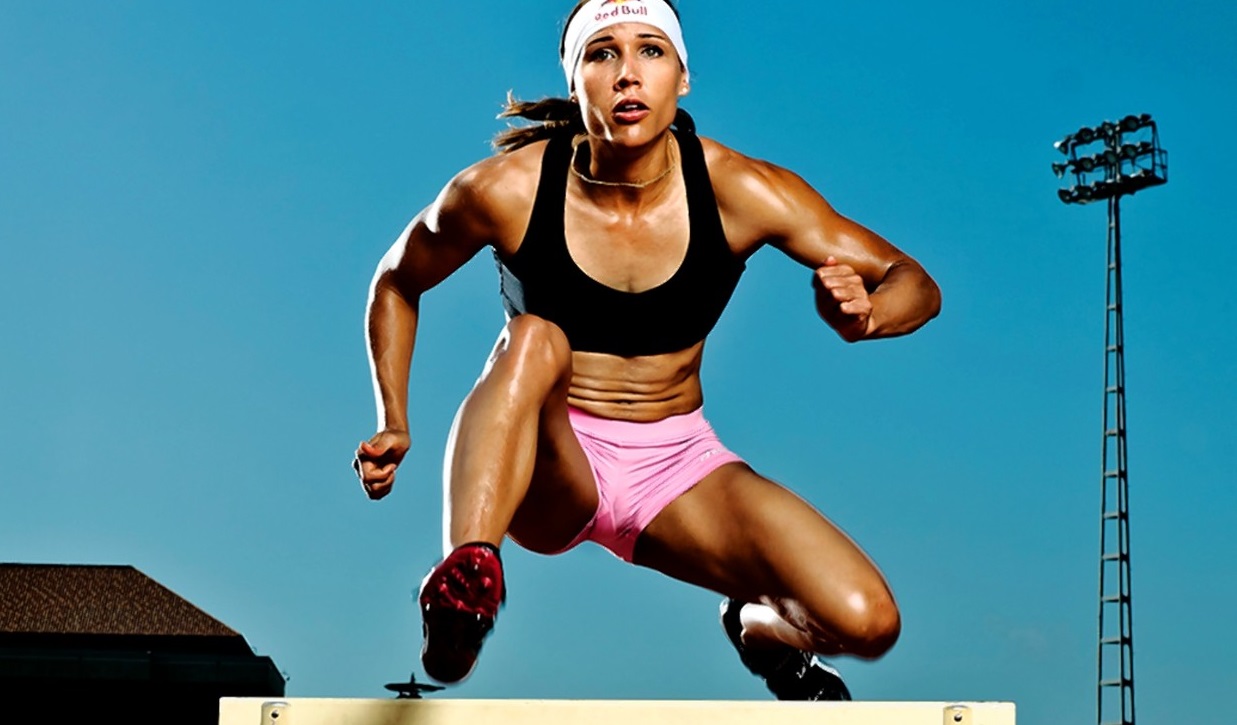 Lori Susan "Lolo" Jones is an US hurdler and bobsledder, who specializes in the 60 meter and 100 meter hurdles. She was born on August 5, 1982 in Des Moines, Iowa. During her very successful career Lolo Jones won indoor national titles in 2007, 2008, and 2009 in the 60 meter hurdles, with gold medals at the World Indoor Championship in 2008 and 2010. She was favored to win the 100 meter hurdles at the 2008 Beijing Olympics, but tripped on the penultimate hurdle, finishing in seventh place. Lolo Jones went on to win silver at the 2008 World Athletics Final. She is the American record holder in the 60 meter hurdles with a time of 7.72.
Lolo Jones also competes as a brakewoman on the US national bobsled team. She won a gold medal in the mixed team event at the 2013 World Championships. She represented the U.S. at the 2014 Winter Olympics, making her one of the few athletes who have competed in both the Summer and Winter Olympic games.
Lolo Jones is very famous and one of the hottest sport girlf according to famous magazine "AskMen". In 2009, she posed semi-nude for The Body Issue of ESPN the Magazine. In 2012, she appeared on the cover of Outside magazine wearing a bathing suit made of strategically placed ribbon.
Lolo Jones got a lot of attention when she claimed to be virgin at the age of 37. Her story led to more single life since all her dates were cancelled due to her statement. But Hot Sports Girls believe Lolo Jones will find true love and eventually get married.
Lolo Jones hot photos
Here are some hot and sexy Lolo Jones photos, some in track and field outfit and some wearing bikini. Lolo has never done any nude photos.
Other hot and sexy star Allison Stokke
Lolo Jones video