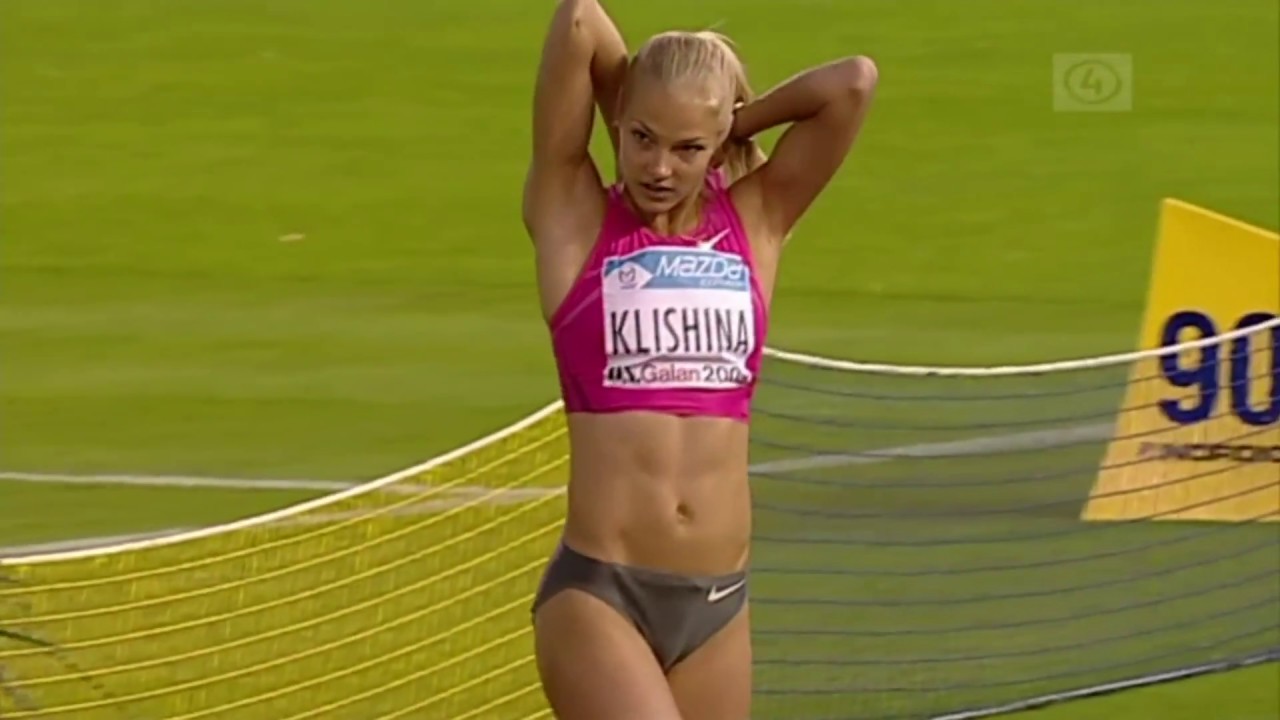 Born on the shores of the longest European river and in the same town as the Olympic champion and former NHL star Ilya Kovalchuk, Darya Klishina is one of the most notable people of the Russian city of Tver. The city that was known as Kalinin, named after Josef Stalin's affiliate Mikhail Kalinin. It was the first major city in Europe to be liberated from the Nazi occupation. Half a month before Darya was born the city's historic name of Tver was restored.
The story of Dary Klishina began on the 15th of January 1991. and it's only her father's influence that assured to watch this five feet 11 inches (1.80 m) tall girl compete in long jump instead of a volleyball. From the age of eight, until her 13th birthday, Klishina played volleyball. Probably we would watch her today playing with Ekaterina Pankova or Tretyakova, but a bright brick red color of running tracks was more challenging to her.
Klishina introduced herself to a sports world when she was just 16 years old. She achieved a jump of 7.03 meters in the Russian city of Zhukovskiy on 26th of June 2010. in a year she finished with seven best results in the U-20 category. This jump from Zhukovkiy was also the second-best jump in the world that year. In front of Klishina was only her six-year older senior teammate Olga Kuchrenko with a mark of 7.13 meters that year. Her result from Zhukovskiy on that warm summer day is still the best junior result in Russian long jump history. That is the second all-time result in the world among juniors. First belongs to legendary Heike Gabriela Drechsler with 7.14 meters jump in Bratislava.
Following year she won a gold medal at the European Indoor Championship in Paris and repeated that success two years later in Gothenburg. Same year Klishina won a golden medal at the Universiade in Kazan. In 2016. Klishina was approved to compete in the Rio de Janeiro 2016 Summer Olympics thanks to special permission granted by the IAAF following the suspension of the Russian national federation from competing due to doping allegations after Sochi 2014 Winter Olympics.
But it wasn't that good for Klishina at the Summer Olympics. Only a couple of days before competition sport's governing body suspended long jumper Darya Klishina, removing from competition Russian's only athlete in Rio de Janeiro. She appealed to Court of Arbitration for Sport, and two days later in the eve of the long jump event her appeal was upheld, once again allowing her to compete. It was not that good for Klishina, as she finished only ninth, and that was the first time in 20 years that Russian woman didn't win a medal in the long jump at the Olympics. All that fuss about doping has probably left consequences on Klishinas performance.
At her last major event, Klishina won a silver medal. At the 2017 World Championships in Athletics in London with a season-best jump of 7.00 meters, she finished two centimeters behind American gold medalist and Olympic champion Brittney Reese. Her personal best is 7.05 meters in Ostrava (Czech Republic) on July 17th, 2011. Although she is very beautiful she doesn't want to work in the modeling business. She spends her free time with family and friends, likes to walk, go to the movies and play bowling.
Darya Klishina hot photos
Like what you see, why not follow her on Instagram (@dariaklishina) or Facebook!
Darya Klishina video