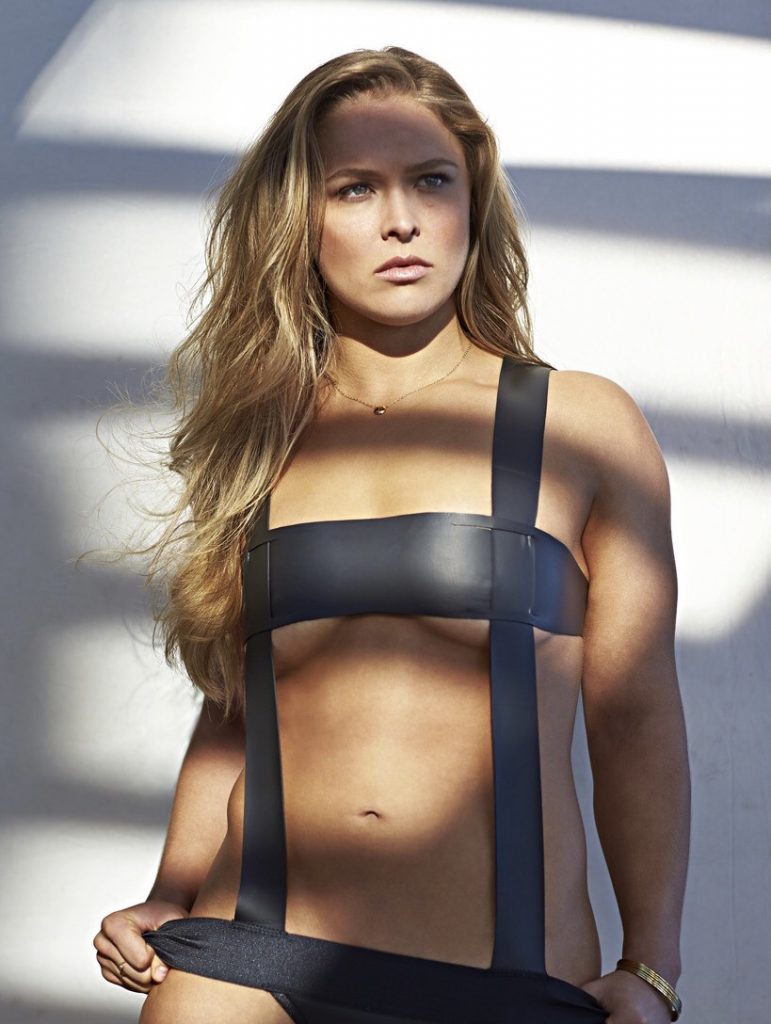 Ronda Rousey is a professional MMA fighter and is also known from WWE and from winning a bronze medal in judo at the Beijing Olympic Games 2008. Ronda was the UFC champion in bantam weight between 2012 and 2015.
Due to Ronda Rousey's talent in acting, sexy looks and hot appearance, she has been feature in Hollywood movies. Among the movies most noticeable in block busters The Expandables 3 and The Fast and Furious 7.
Ronda Rousey is not competing much at the moment and we can only hope to see her in the UFC ring one more time. Ronda is married to Travis Browne since 2017.
Hot and sexy Ronda Rousey photos