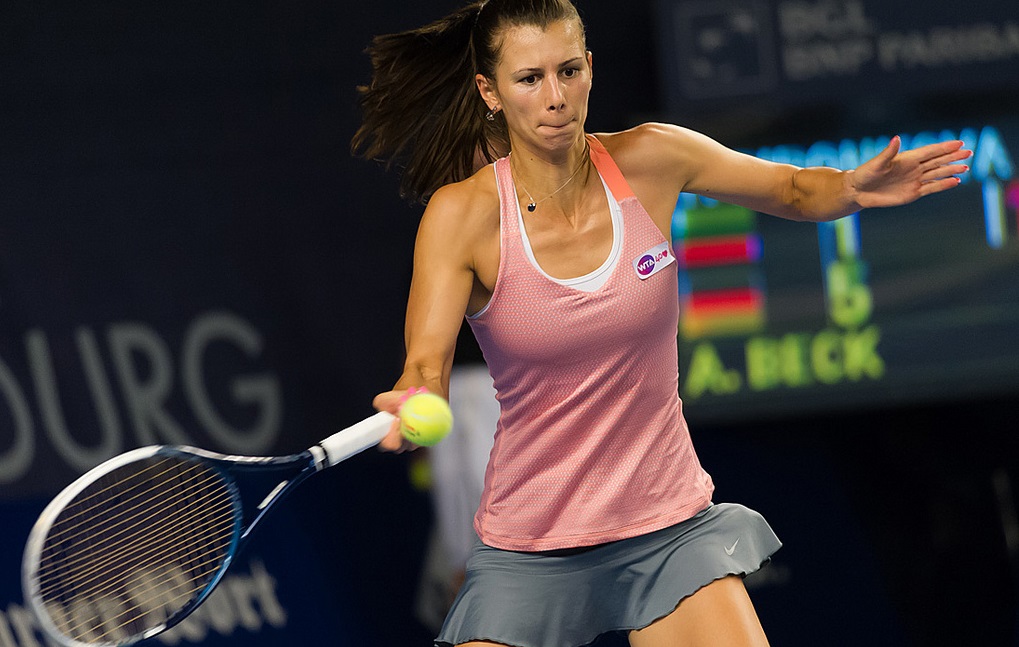 Tsvetana Pironkova is a Bulgarian professional tennis player and the current No 2 Bulgarian in the WTA rankings. In 2010 she became the first Bulgarian to reach the Wimbledon Semifinal. Her highest position in the WTA World Ranking is 31st place in September of the same year, She had won 6 ITF titles and 1 WTA.
Pironkova was born on September 13, 1987 in Plovdiv, in a sports family. Tsvetana Pironkova has been practicing tennis since she was 4 years old, and her first rocket was given by Theodora Nedeva. Her successes began in Plovdiv. In 2000 she became the rising star of Bulgaria. In the final of the national championship for indoor women, Tsvetana Pironkova reached the semifinals. Currently, Tsvetana Pironkova is an indispensable part of the Bulgarian Fed Cup team.She is one of the most popular tennis players of Bulgaria.
Except being talented sport player, she is also one of the hottest women in tennis.
Tsvetana Pironkova hot photos
Tsvetana Pironkova video