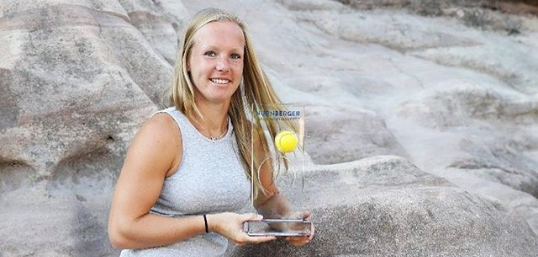 Kiki Bertens is a Dutch tennis player born on 10 December 1991 who turned professional back in 2009. She achieved her highest ranking in Women's Tennis Association (WTA) by getting to number 15 worldwide in May 2018. In her doubles career, she attained number 16 globally in April 2018. Regarded widely by her colleagues as a clay-court specialist, she has won 10 WTA doubles championships and 5 WTA singles over her extensive career.
Kiki won her very first WTA title back in 2012 at the Australian Open where she went up against some of the world's best such as Vesna Dolonts and Olga Savchuk. Although the competition was stiff, she won against Vesna and lost to Olga in an extremely close call. At the qualifying match for the WTA tournament in Fes, she defeated her competition and won the WTA singles tournament. The win cemented her place in history as the first female Dutch player to win the championship since Michaëlla Krajicek back in 2006.
Over the next couple of years, she didn't reach the pinnacle of the competitions. In 2014, she reached the fourth round in qualifiers at the French Open losing to Andrea Petkovic. In 2016, she won her second WTA singles championship after beating Mariana Duque Mariño in the finals. She later defeated Roberta Vinci a top 10 player to secure her position as the singles winner and also went on to team up with Johanna Larsson where they also won the doubles titles two times in a row.
Despite being a world-class athlete, Kiki Bertens has also been recognized as one of the most beautiful women in sports today. Standing at 6ft tall, she is an outdoor and animal lover. She has graced multiple magazines where she talked about her lifestyle and shed light on the life of a touring athlete. With a modest but growing following on social media platforms such as Instagram and Twitter, this hot athlete has further to go.
Kiki Bertens hot photos
If you like what you see, why not follow her on Instagram! @kikibertens