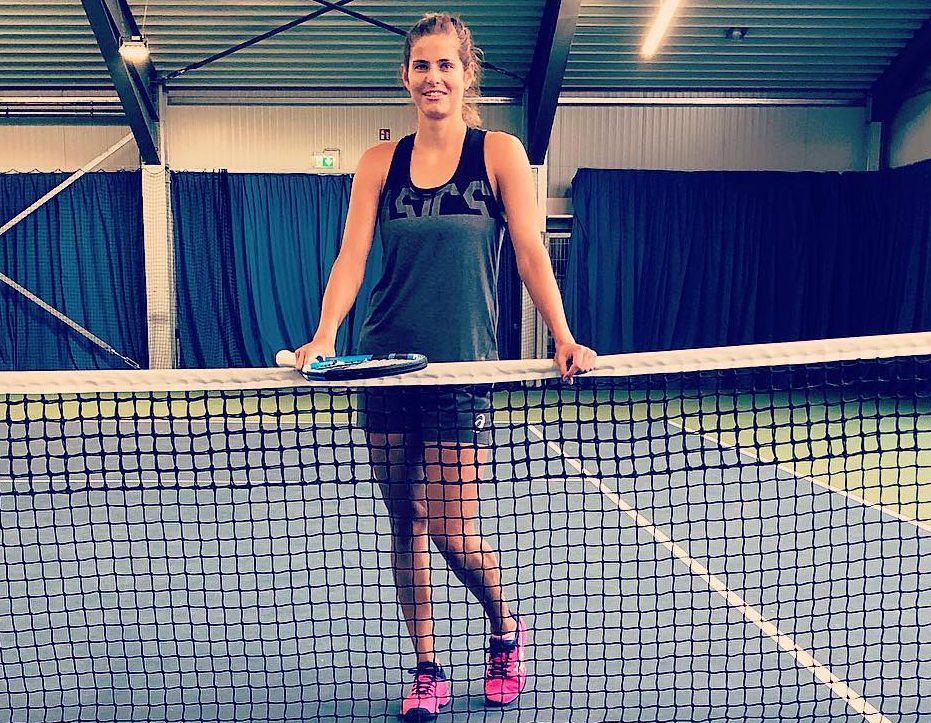 Who would have ever thought the the daughter of two insurance agents would one day be a player in the world stage of tennis? Julia Goerges could've been a model if anything, given her 5ft 11in stature and wonderfully athletic and slim body. Instead, she chose the tennis stage, and she probably made the right decision with all the accolades she's accumulated so far since she started her career. The brunette bombshell won the 2017 WTA Elite Tournament, but it wasn't always an easy road there. Goerges worked hard to get to the international stage, and she's not stopping anytime soon.
Goerges was only 5 years old when she realized that she didn't want any part of the insurance business. She went to the Local club instead and built a passion for tennis like no other. She looked up to superstars like Roger Federer and Martina Hingis, hoping that one day she would share the same stage. She started her professional career in 2005 when she was only 17 years old. She stayed consistent throughout her early career, always placing in the top 100. Just five years later, the gorgeous Goerges would win her first WTA title in 2010. The German beauty couldn't be any more proud of her achievement, and she continued to work even harder.
In 2011, she won her second career title and broke through to the top 25. You'd never see this beauty without a tan then because she loved to play on open grass. By 2012, she improved even more and broke through the top 20. In 2013, Goerges lost her form and experienced a downfall for a few years. She struggled to find her game up until 2017 when she found the proper rhythm again. she reached a new career achievement then, but in 2018, she went even higher and started the season in the top 10.
If not in the field, you'll find Goerges photographed doing anything and everything because everyone is obsessed with this beauty. She's become one of tennis' sex symbols given her amazing body and form. Her website shows some of her photos, but if you really want to get personal with Goerges, her Instagram is the place to be.
Julia Goerges hot photos
Follow her on Instagram @julia.goerges
Julia Goerges hot video