Kayla Simmons is a popular volleyball player from Gainesville, Florida, the United States. She is an alum of the Marshall University and one of the most promising players in the sport in the country.
Simmons is considered a major talent on the volleyball court, but her qualities don't end there. She is also considered as one of the hottest sportspersons at the moment. She has accumulated a legion of fans on social media.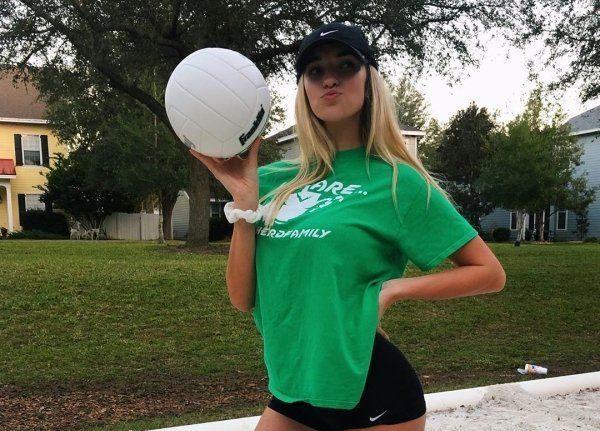 She was born to Brian and Kiersten Simmons in the year 1995. She comes from a sporting family as her father played baseball at the University of Florida, and her grandfather was a pitcher for the Pittsburgh Pirates.
At high school level, she was the team captain for three years at P.K Yonge Development Research School at the University of Florida. She helped her side to four district titles and five Elite 8 participations. She entered the Herd program after finished her high-school with really impressive numbers – 3196 assists, 877 digs, 517 kills, 251 aces, and 89 blocks.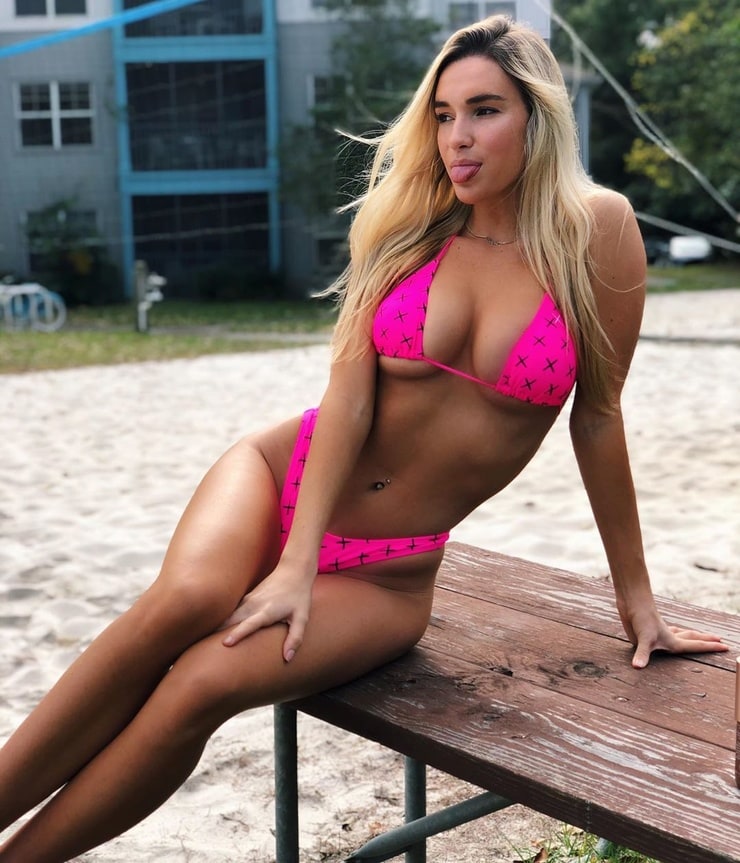 Simmons first gained popularity while playing for Marshall. In her freshman year in 2016, she played as a setter for her side and made 26 appearances. She recorded an impressive 17 assists in her Herd debut against Eastern Michigan and finished the season having played 26 matches and 89 sets, while recording 69 assists and 14 digs at the invitational. She made another 30 appearances in her sophomore year and topped her team with 1,112 assists. She was selected for the C-USA Commissioner's Honor Roll and awarded the C-USA Academic Medal in each of her first two years with Marshall. She kept up her high standards on the field in her junior year and made it to the Toledo/ASICS All-Tournament team.
Kayla Simmons, who is a fan of Cleveland and LeBron James, has become an internet celebrity. She is famous for her regular updates on social media and has 82.9k followers on Instagram. Simmons doesn't have a Wikipedia page, but one can find hundreds of articles on the internet dedicated to Simmons' vacation pictures on her Instagram account.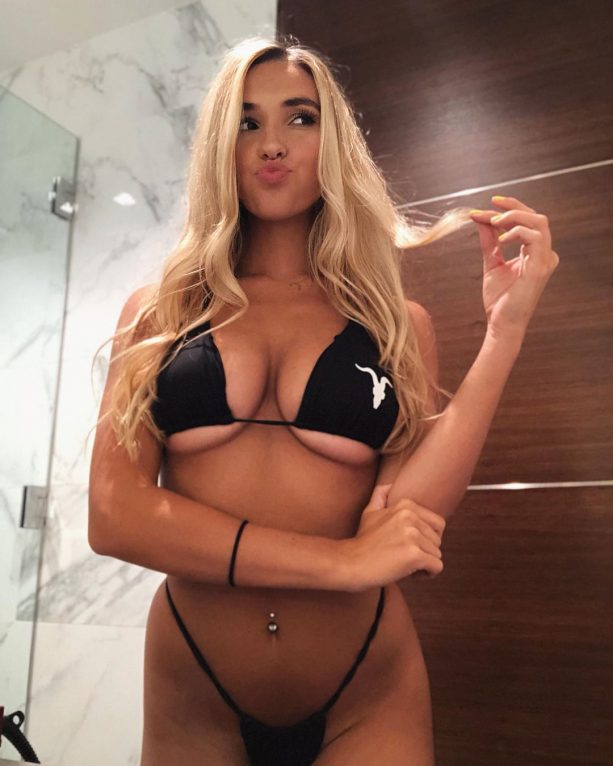 In an interview available on the internet, Simmons has admitted that her favourite movie is Step Brothers and that she did competing cheerleading for five years. She even won three national championships in competitive cheerleading. In between a kill, block or service ace, she prefers a block to win the game. Her common nickname is "K", and her favourite vacation spot is the Eastern European nation of Greece. However, the 5-foot 9-inch beauty is not a fan of video games.
Kayla Simmons is undoubtedly is one of the hottest volleyball players in the world in addition to being a very talented volleyball player with a strong serve, as well as good sense for assists. She has great popularity in social networks with the photos shepublishes. Most of them are extremely challenging and reveal much of her perfect figure. Although many are searching for nude photos of Kayla Simmons, Kayla has never posed for any. We just have to keep us satisfied with her sexy hot social postings.
Kayla Simmons is not married and has no boyfriend according to our sources. Kayla is single and might be open for dating!
Kayla Simmons hot photos
Kayla Simmons video
See other talented and hot volleyball female athletes (no nude photos):