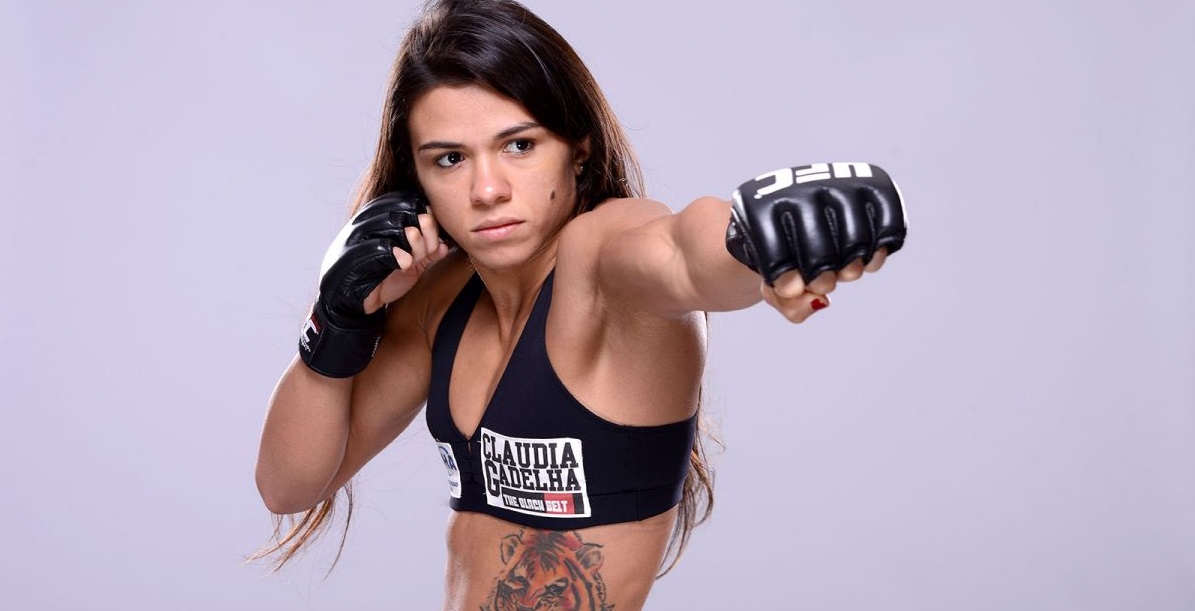 Claudia Gadelha is a Brazilian mixed martial artist, who currently competes in the Women's Strawweight division of the Ultimate Fighting Championship. As of July 27, 2015, she is number 3 in the official UFC Strawweight rankings. Claudia Gadelha made her pro MMA debut on June 5, 2008 at Force Fighting Championship 1 against Elaine Leite. She won via armbar in 17 seconds. Gadelha then won her next six fights to maintain an undefeated 7-0 record. Current UFC record of Claudia Gadelha is 15-3.
Claudia Gadelha was born on December 7, 1988 in Mossoro, Rio Grande do Norte, Brazil. At age 18, Gadelha moved to Rio de Janeiro where she celebrated her successes in BJJ and debuted in MMA. She is professional Brazilian jiu-jitsu fighter, being three times world champion and seven times Brazilian Nationals champion. She has first degree black belt in BJJ.
Claudia Gadelha is very attractive and beautiful sport girl. She has great talent and has successful career in fighting.
Claudia Gadelha hot photos
Claudia Gadelha video