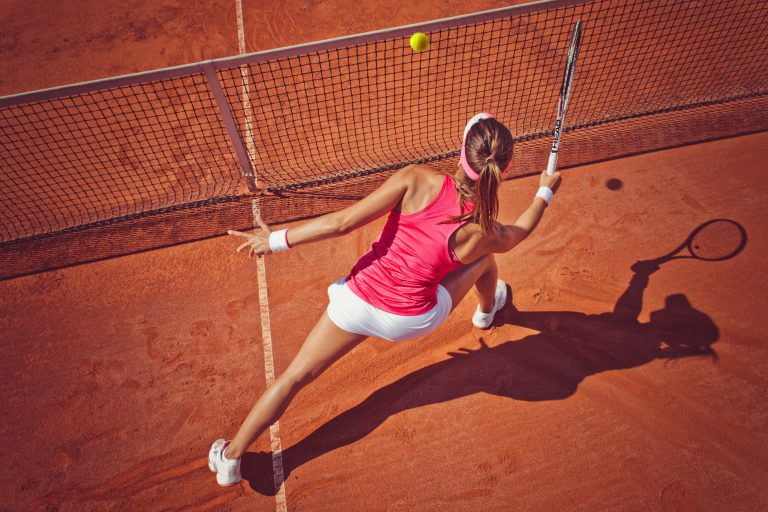 It's been said that beauty is in the eye of the beholder, but we think there are quite a few women who would be hard for anyone to deny, especially in the tennis world.
Tennis has long been a prime and physically demanding sport that requires utmost dedication on the part of the athlete. All the hours they pour in to improve their game cumulate in a near perfect body.
As a sport that combines short skirts, long legs, and peak physics, it's no wonder why tennis is ranked as the number four spectator sport, with an estimated 1 billion fans worldwide.
Read on to find out who the top ten hottest female tennis players in the world are!
Hottest Female Tennis Players (and How we Choose Them)
Beauty is fairly subjective, but we have dedicated hours of focused time to researching and developing the single most diverse, informative, and accurate list containing 10 of the most undeniably hot tennis players in the world.
Using complex poling methods and proven expertise, we've been able to accumulate this list that we believe is the single hand greatest and most in-depth piece of work in this field.
We've proven ourselves while covering everything from volleyball girls to track girls to MMA girls and believe it's time to take on tennis once and for all.
10. Maria Kirilenko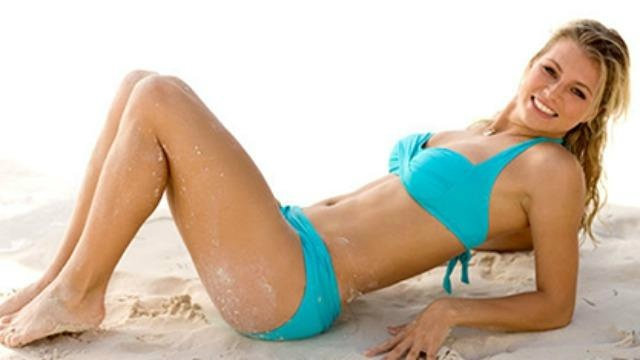 With her full name being Maria Yuryevna Kirilenko-Stepanova, you can pretty safely assume she's a Russian babe.
She has a star-studded professional history, having kickstarted her career with a 2002 Open Girls' Singles win. She went on to win a WTA tour title in 2005 and visit the Quarterfinals for the 2010 Australian Open, 2012 Wimbledon Championship, and 2013 French Open.
This is all just in her singles career, and we all know that when it comes to hot female tennis players, nothing's better than doubles.
In doubles, she made it to 2011 Australian Open and 2013 French Open Finals, won a 2012 WTA tour championship, and capped off an illustrious career with a bronze medal in the 2012 (London) Olympics.
She peaked at a number 10 ranking worldwide, and then finally left the game in 2014 (we like to think she's been busy with a model career since then).
Thank an incredible career and Russian birth for giving her the body she's not afraid to show off.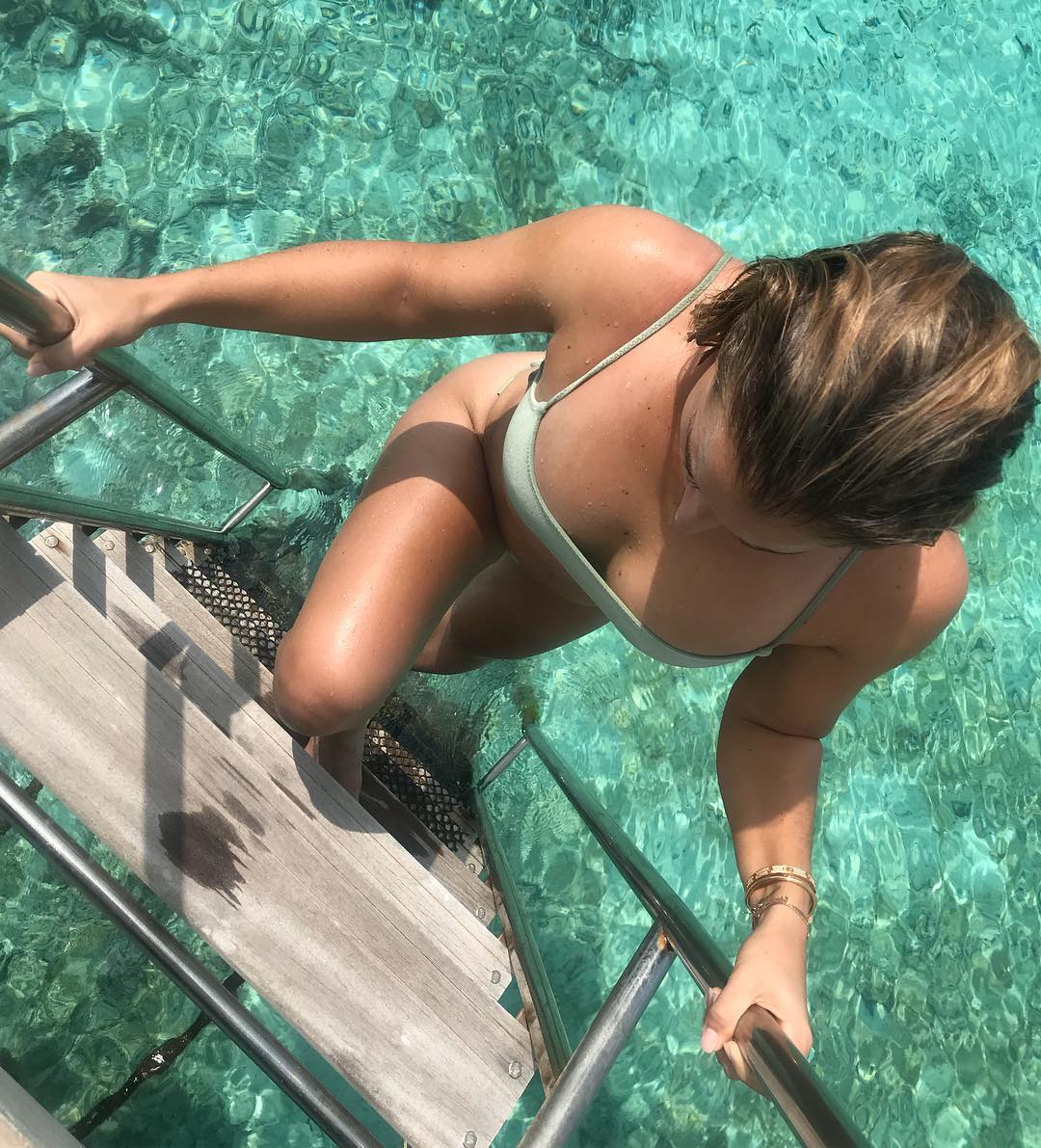 At just 5 foot 3, this Slovakian Tennis star is a true firecracker.
She's been said to play hard and aggressive, a key factor in her winning an incredible EIGHT WTA singles titles. On top of that astounding number, she went to the quarterfinals or farther for all four Grand Slam tournaments, and is most known for being the first female Slovakian to visit go to the Australian Open (in 2014).
As the second Eastern European girl on this list, she proves her exemplary looks on and off the court. Due to her small size and fierce athleticism, she's almost intimidatingly strong looking to the point of being able to be branded 'buff.' While that look's not for everyone, we'd like to tell our readers this: if you can't handle a strong girl, you must be insecure about your masculinity.
Case closed.
8. Serena Williams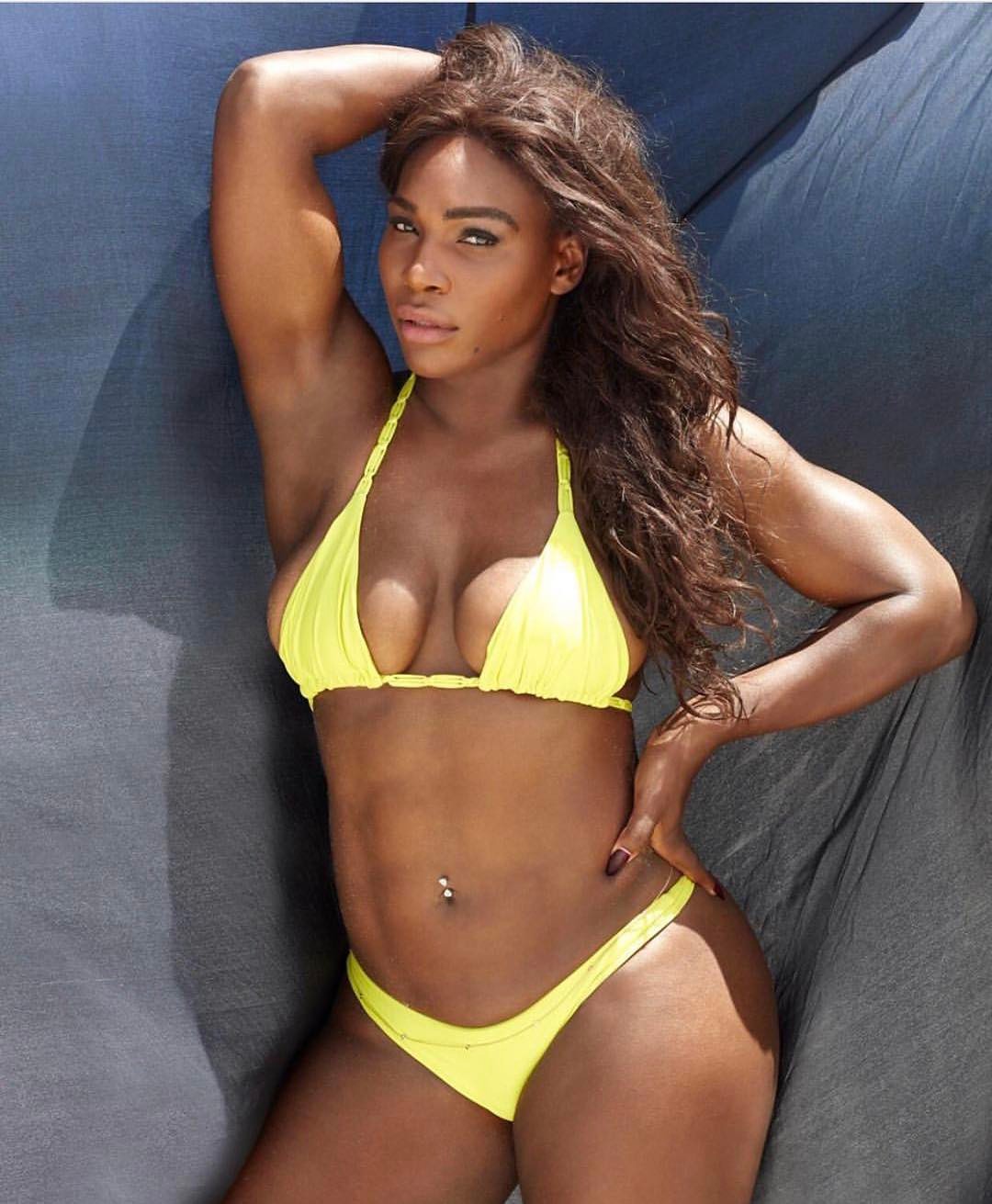 Serena Williams. Enough said.
As one of the most incredible American athletes currently alive, Serena has spun an amazing career off of her good looks and godly tennis playing.
She was first ranked number one worldwide in 2002 and has since been awarded the title seven times, having officially held the title for 319 total weeks. She casually topped that out with a total of 39 Grand Slam titles: 23 singles titles, 14 doubles titles, and two mixed doubles. Too easy.
She actually won all of her doubles titles with her sister, Venus Williams. While not quite as successful, she does share some of Serena's stunning looks and awe-inspiring athleticism.
Serena is somehow even more successful (and attractive) off the court, having earned $29 million in prize and endorsement money just in 2016, making her the highest paid female athlete in the world that year, and landing her a spot as the only female in the top 100 paid athletes for that year.
She owes this to a list of big-name sponsors (including Nike, Gatorade, Beats, and Delta – just to name a few), a Nike clothing line (derived from her flamboyant on-court fashion sense and perfect body), and an extensive television career culminating in a Sports Illustrated Swimsuit edition appearance.
While Serena is much most of an athlete than a model, her muscular beauty has actually been said to distract from her accomplishments. We like to think she can have both an illustrious career and a perfect body, and hope the rest of the media can agree.
7. Wang Qiang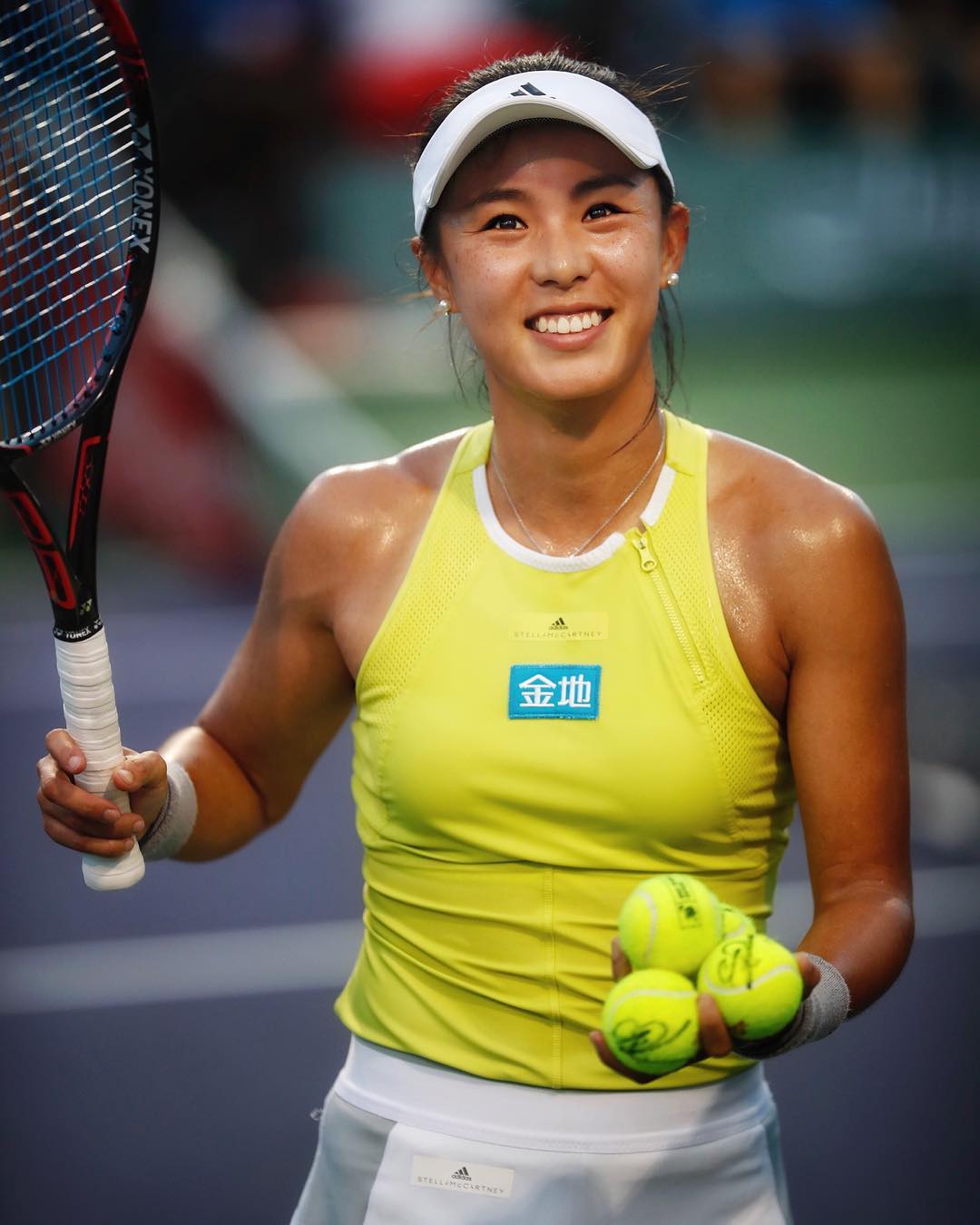 With a body as awesome as her name, it's no wonder that Wang Qiang has won 13 singles titles with a peak at number 44 worldwide.
Born in China, she decided to dedicate her life to the sport at the age of just nine. The years of intense and focused training definitely do show in her physique and muscular legs.
As one the youngest player on this list so far, she's currently ranked 53rd worldwide with hopes of surpassing her previous best (44). We look forward to many more years of long legs and big wins with her in the game.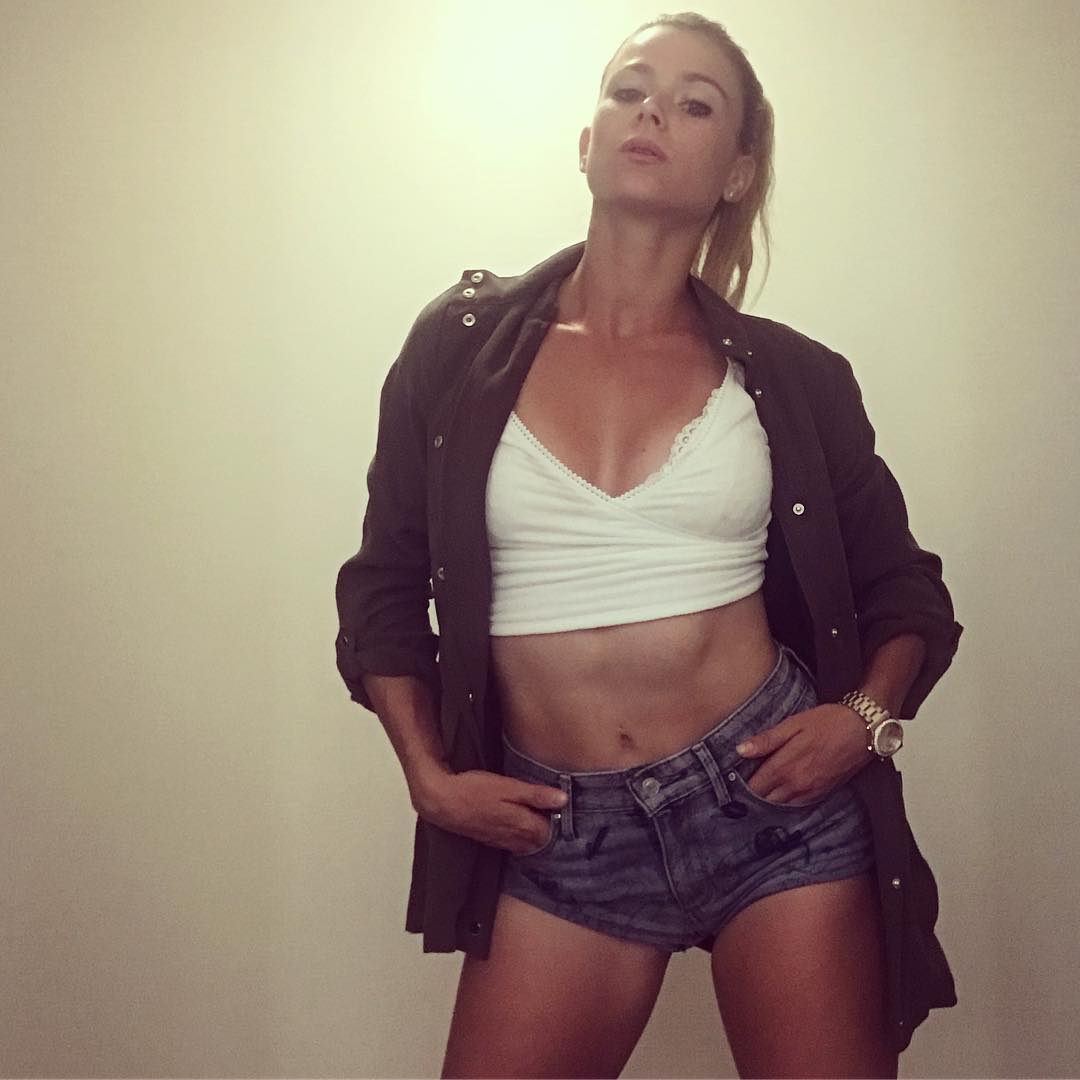 We really wish we could leave this one at "Italian. Enough Said." Unfortunately, there's quite a bit more to be said about this Italian babe.
Let's get the numbers out of the way first: 1 WTA singles title, peak rank at number 30, current rank at number 35, and a perfect face.
Seriously, guys, she's gorgeous. Know for being one of the hardest hitters in the league, she is also prone to wearing tight shirts and short skirts on some of the biggest tennis stages in the world; you could say she's got some Italian confidence and fashion sense.
She started off her career with a short junior career before quickly breaking into the professional senior stage in 2006, and she hasn't looked back since (thank god).
She followed her quick break into the big league with four years of slack before finding her stride and breaking into the Grand Slam tournaments, earning a spot in the quarterfinals in just her second Wimbledon appearance.
She's coached by her dad, Sergio Giorgi, a man of Italian descent who moved back to Italy from Argentina after serving in the military there.
She's notably Jewish and actually almost emigrated to Israel because of that and a number of lucrative financial offers from their tennis association.
We're glad she decided not to leave Italy – there's something about the Italian ring combined with the world-class tennis player she is that makes her irresistible.
Enough said.
5. Eugene Bouchard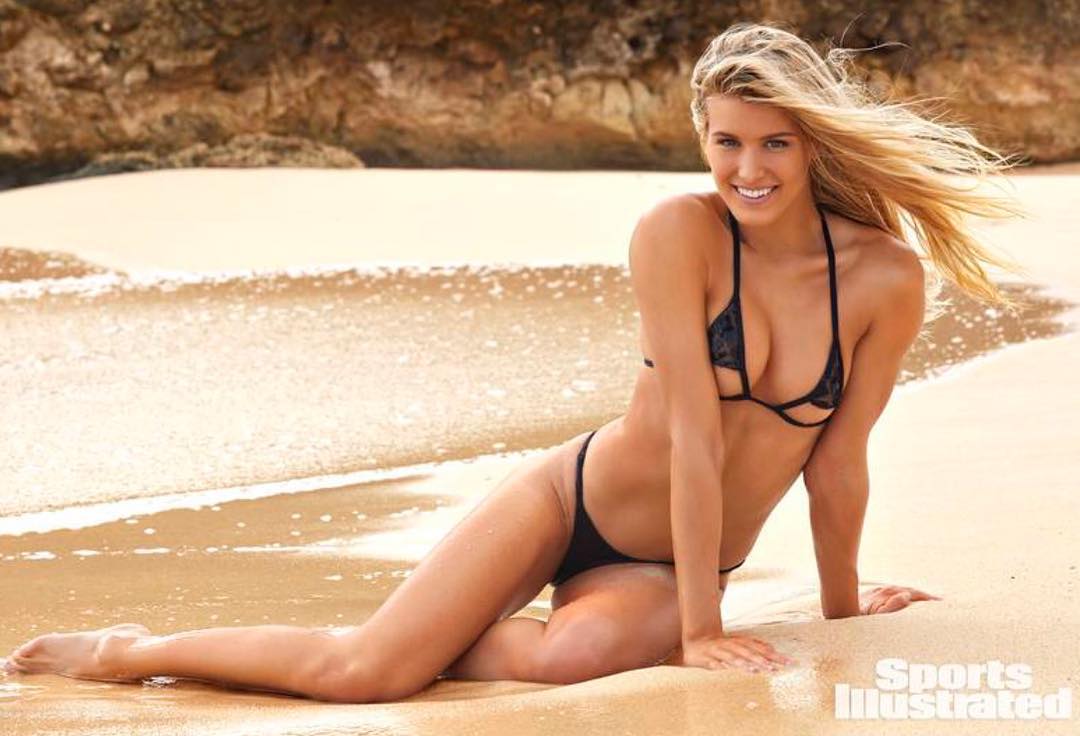 For a Canadian, you wouldn't expect her to look so good in a swimsuit.
Her nickname is "Genie," and we think it suits both her playing and her figure. She was born in Quebec (being a bit French just makes her better) and became the first Canadian born tennis player to reach the finals of a Grand Slam tournament (Wimbelton 2014 in this case). She also had a few notable finishes in the French, Australian, and US open, and one big 2012 WTA girls' title.
She also won WTA Newcomer of the year during the 2013 tour and the WTA Most Improved award for her 2014 season that landed her at a career-high ranking at number 5 worldwide. This made her the first Canadian female to break the top five in history.
Unfortunately, she struggled with consistency since those big seasons and has actually dropped out of the top 100 down to 123rd.
It's not all bad though: at 5 foot 10, she's got some nice legs to show off, and she sure has. With a couple modeling shoots, notably in Sports Illustrated Swimsuit Edition, and a solid Instagram, the tennis player has plenty of other places to show off her body beside a Grand Slam tournament court.
4. Sloane Stephens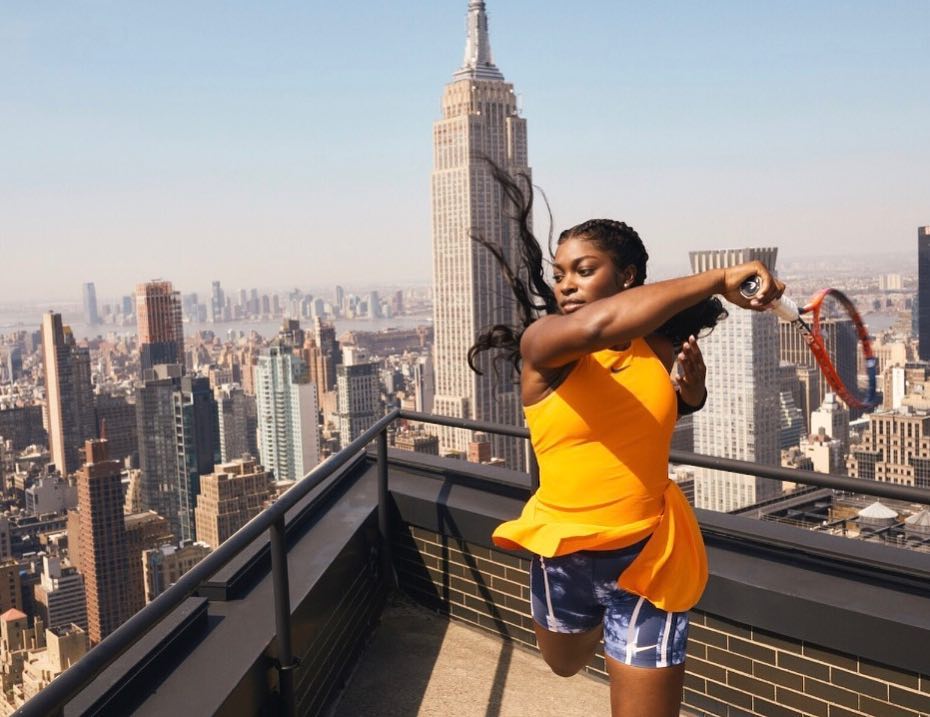 If you solely saw her modeling pictures, you'd have no idea she played tennis besides her ripper arms and legs. She is truly amazing.
Luckily, she does do more than modeling, and she does it really, really well.
Born in California to two hyper-athletic parents, she was raised to live and breath tennis, and it shows in her game.
Before she even reached senior level, she was ranked number 5 at the junior level with 3 out of 4 Grand Slam doubles titles won.
She quickly blew past the junior league and jumped right in to beat (then ranked 3rd) superstar Serena Williams in a huge upset at the 2013 Australian Open. She continued on this path of domination with just a brief injury break, winning the US open in 2017 after a major foot injury. She won WTA Comeback player of the year that year to commemorate that amazing return to the game.
She currently stands at number 3 in the world and is a true testament to what great athletes the American athletic system can crank out.
To top it all out, she's beautiful. Just look at some of the pictures of her off the court; it's amazing. Being both dark, powerful, and fierce, she's a force to be reckoned with, one that Jose Altidore (incredible US national team soccer player) has taken on. If they ever have kids, they'll be scouts lining up outside waiting to sign the kid.
We look forward to that soon, but for now, we soak up the beauty in her and her game while it lasts.
3. Mandy Minella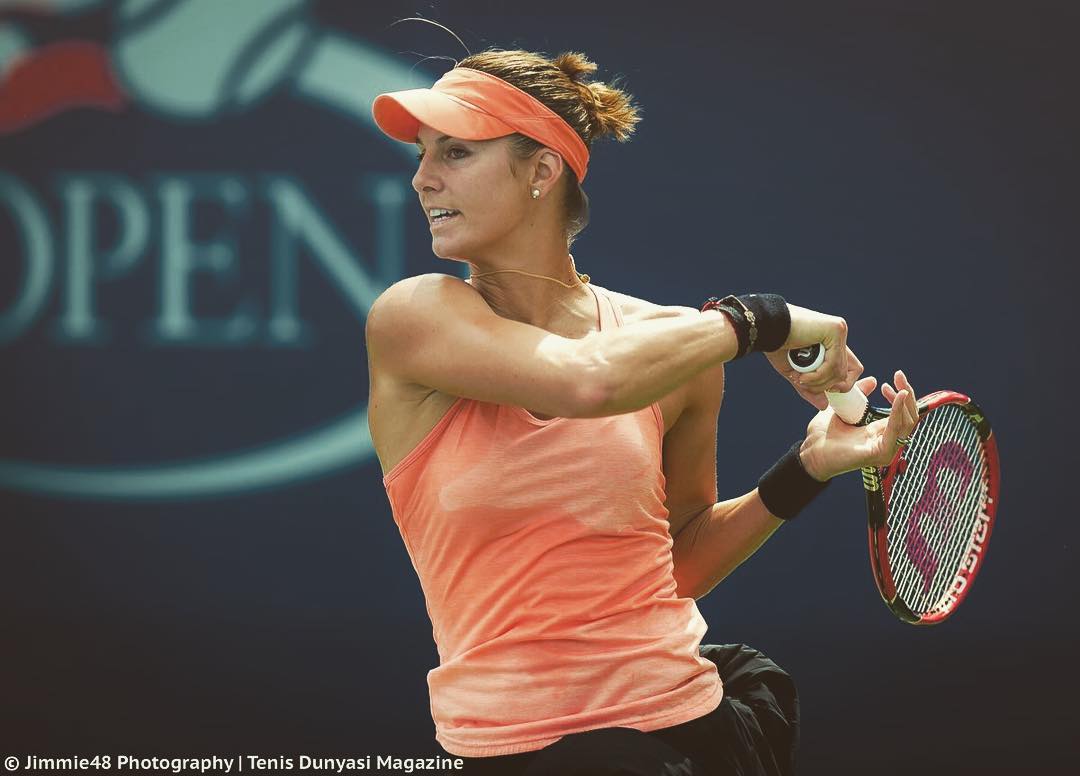 She's rare, definitely one of a kind.
For one, she is insanely hot. She is also from Luxemburg. You can't admit that's not awesome, can you?
She's done her time on the both WTA tours and ITF circuit's, as at the age of 32, she's quite a bit older than many of the other players on this list, but somehow if anything, hotter.
She won two huge doubles titles on the WTA tours to add to her 11 singles and eight doubles titles on the ITF circuits.
she peaked at number 47 in doubles and number 66 (2012) in singles and currently holds a steady career outside the top 100 at a rank of 142. she's made a crazy 1.6 million in prize money over her career, so she clearly is no hurry to fight back into the top 100.
She ended up marrying her coach and friend Tim Sommer before having a baby girl in 2017. She played through pregnancy and somehow looked great doing it.
With all that why would she try to hold on to a career that's happily slipping away? With an incredible face and body and a nice stack of cash to sit on up in Luxembourg, she's pretty much set for a great life.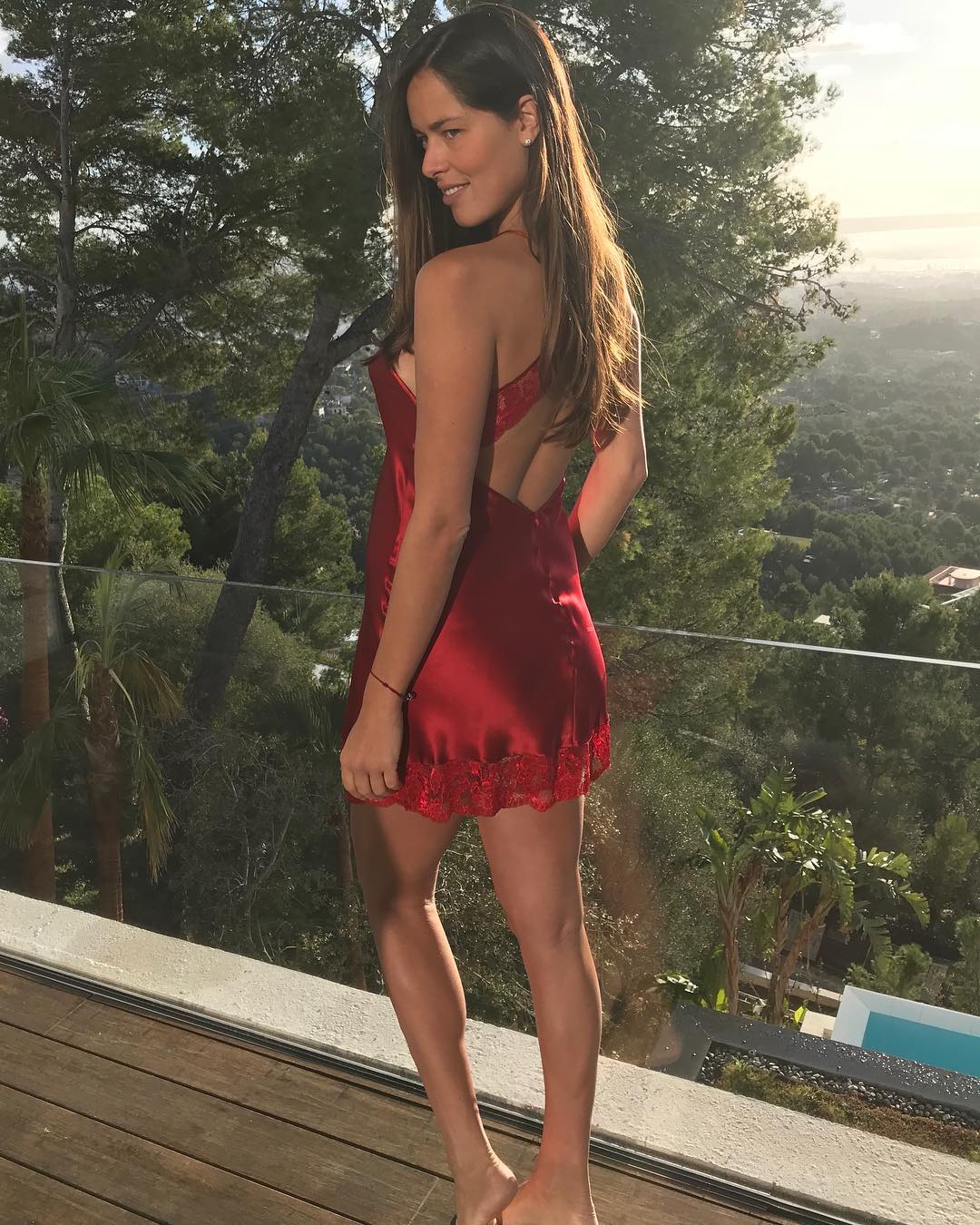 Amazing is not a great enough word for this women.
Besides being astoundingly hot, she has one of the best careers of any other women on this list.
Hanging in the professional league for 13 years, this Serbian has won 15 WTA titles, 5 ITF titles, and most notably the French Open in 2008, where she gained worldwide recognition. She peaked at number 1 worldwide that year and managed to accumulate 15 million dollars in prize money over her total career to back up that number one ranking before she eventually retired in 2016.
The sheer amount of her prize money has landed her in the top 20 for most prize money earned in a career of any female tennis player and is hailed as an industry legend for that.
These were easily supported by her Serbian beauty that makes her one of the hottest female tennis players to ever grace the game.
1. Ashley Harkleroad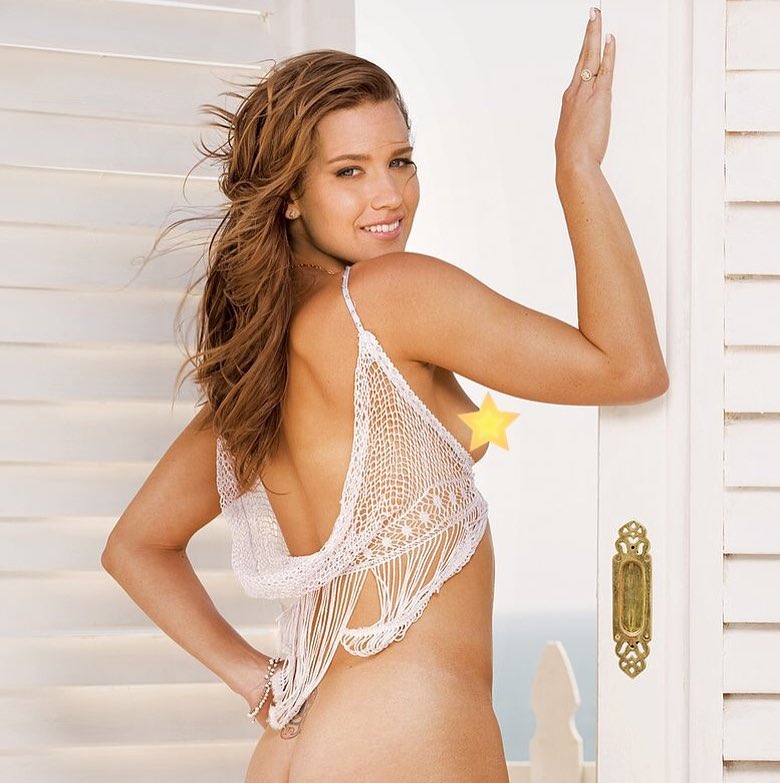 This American truly embodies the spirit of hot tennis girls, and she knows it.
To start her off, she had an incredible career with 8 ITF career titles, appearances at all four Grand Slam tournaments, and a peak rank at number 39 before eventually retiring in 2012 after a 12-year career.
To add to it, her career had an unexpected jump after the 2008 Wimbelton championship, when she became Playboy's first professional tennis player to be featured. She had a number of noble reasons to do it, including recently recovering from an ovary-related surgery that left her questioning her body. She accepted the Playboy offer to regain body confidence following that surgery and a recent defeat at the hands of Serena Williams.
Serena actually expressed her admiration and support for Ashley by saying "I'm just surprised that she beat me to it," to a gaggle of awestruck reports. If only she had!
Ashley Harkleroad truly embraces her appeal as both a tennis player and a female, something that takes a lot of courage as a public figure.
Want More?
Find many more of the hottest female tennis players by checking out the rest of our website! You won't be disappointed!