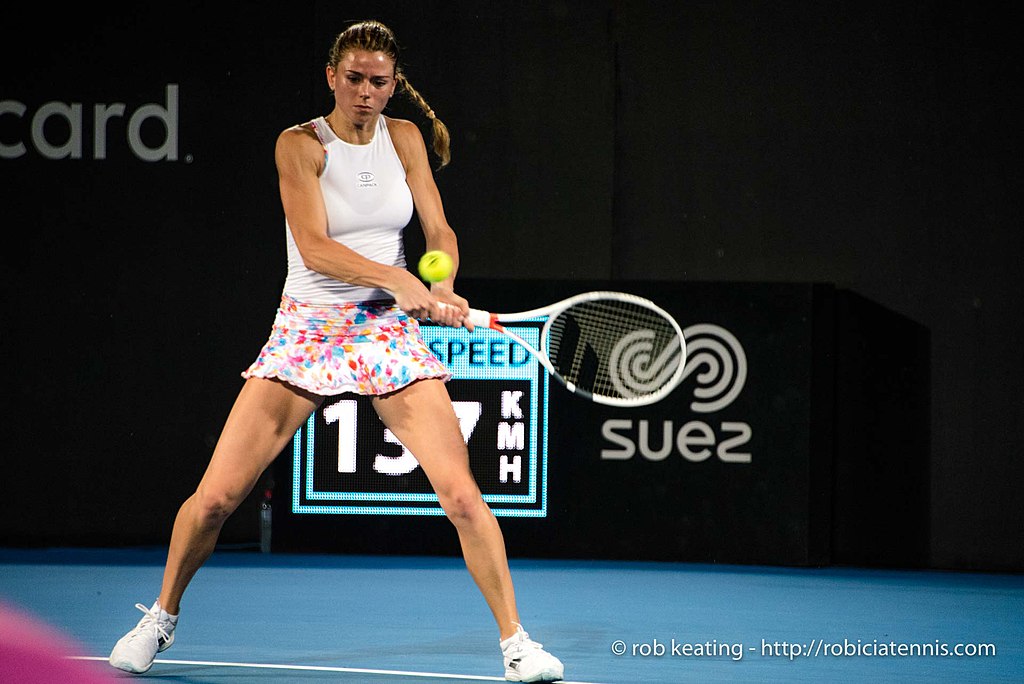 The disparity in pay between male and female athletes is not new, but it can be awfully staggering when looking at the actual numbers. The highest-paid athlete in the world in 2019, soccer star Lionel Messi, was estimated to have made $127 million over the past year from both athletics and endorsement. The highest-paid female athlete in that same span made nearly $100 million less, just 23% of what Messi made.
Another surprising thing is the lack of variety when it comes to sport. The list of highest-paid male athletes includes stars of soccer, baseball, football, basketball, and auto racing. Of the top 12 women of Forbes' recent list of women athletes that made the most money, 11 of them were tennis players.
Here are, according to Forbes, the 12 highest-paid female athletes in the world.
1. Serena Williams
2019 Pay: $29.2 million
Surprising no one, tennis legend Serena Williams once again takes the top spot as she has for the past few years. Williams was also the only woman to place on Forbes' list of 100 highest-paid athletes, at No. 63. One of the premier athletes of her generation, Williams continues to play at an exceptionally high level and makes Grand Slam finals with regularity – most recently at Wimbledon in 2019, where she fell to Simona Halep. She last won a Grand Slam at the 2017 Australian Open.
Williams's legacy in the sport is sealed, and she is one of the most recognizable athletes in the world; fittingly, Forbes says that $25 million of the pay she made in the last year was from her various endorsements, which she has been accruing for two decades now. Williams has also won several Olympic gold medals, most of which she won in the doubles tournaments together with sister Venus Williams.
2. Naomi Osaka
2019 Pay: $24.3 million
If Serena Williams is one of tennis' best veterans, Naomi Osaka is one of its brightest young stars. And when they faced each other in the finals of the 2018 US Open, it was the younger Osaka who won – and with surprising ease. No longer a rising star, Osaka has become one of the best players in tennis.
Osaka followed that incredible victory with another Grand Slam win in the 2019 Australian Open. As of this writing, the Women's Tennis Association (WTA) has her ranked as the top women's tennis player in the world. Lucrative deals with companies like Nike (NKE) – Get Report means she has made $16 million in endorsements in the last year.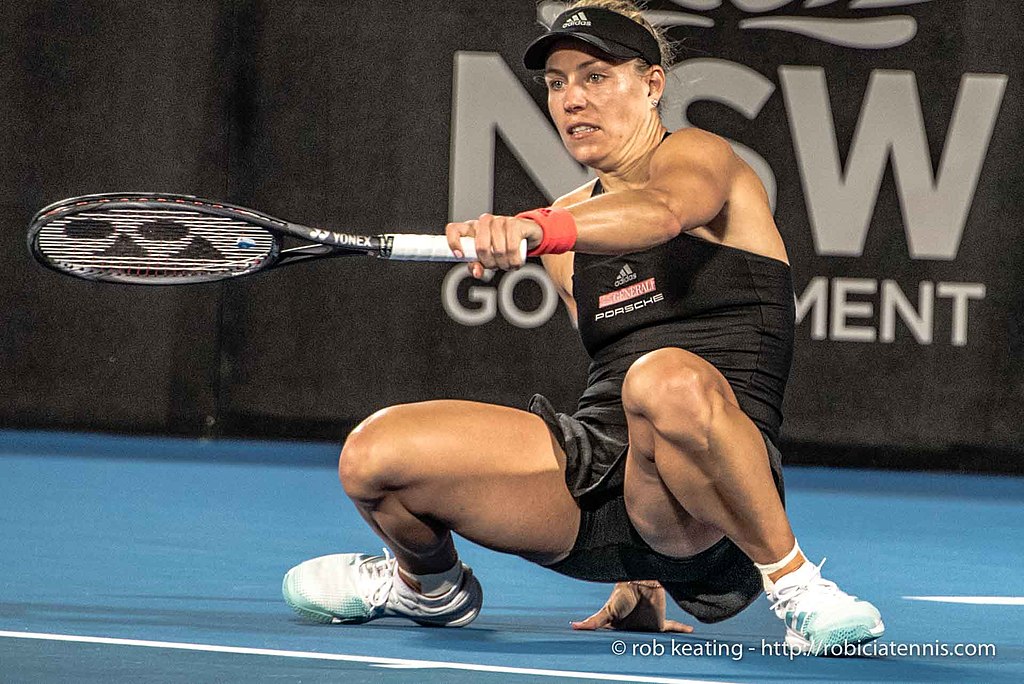 3. Angelique Kerber
2019 Pay: $11.8 million
A three-time Grand Slam champion, sexy Angelique Kerber turned pro in 2003 and has been a mainstay in Grand Slam tennis tournaments since 2007. Kerber's peak as a player was 2016 when WTA ranked her as the top tennis player on the circuit and she won her first two Grand Slams (Australian Open and US Open). In 2018, she won Wimbledon and advanced deep into both the Australian Open and French Open. Currently, WTA ranks her 14th.
Kerber's pay is divided nearly evenly between winnings and endorsements, with slightly more endorsement money. The great success she has had in the past several years has helped her get lucrative deals with companies like Adidas (ADDYY) , Porsche, and Rolex.
4. Simona Halep
2019 Pay: $10.2 million
Simona Halep has been one of, if not the most successful women's tennis player of the past few years, finishing as WTA's top-ranked player in both 2017 and 2018 (she is currently ranked 4th behind Osaka, Ashleigh Barty, and Karolína Plíšková). The past three years have been particularly ascendant for Halep; 2017 saw her make the quarterfinals of Wimbledon and the finals of the French Open. In 2018, she won her first-ever Grand Slam when she defeated Sloane Stephens at the French Open, not long after losing a finals match in the Australian Open that year. 2019 has seen her pick up right where she left off, as she defeated the No. 1 on this list, Serena Williams, at Wimbledon for another title.
While Halep boasts Nike among others for endorsement deals, she is the first player on the list to have made more in winnings over the past year than through her endorsements.
5. Sloane Stephens
2019 Pay: $9.6 million
Before 2017, the furthest Sloane Stephens had gotten in a Grand Slam was a semifinals appearance in the 2013 Australian Open. In 2017, after recovering from injuries, she lived up to the potential tennis fans had known she had from a young age, defeating Madison Keys in the US Open final. She continued the momentum in 2018, making the French Open final and the US Open quarterfinal while finishing the year as the sixth-ranked player. In 2019, she made the quarterfinals of the French Open, where she fell to Amanda Anisimova. Currently, she is ranked 11th in the world.
Not long after winning her first-ever US Open, Stephens signed an endorsement deal with Nike. Over the past year, she has made $5.5 million from endorsements.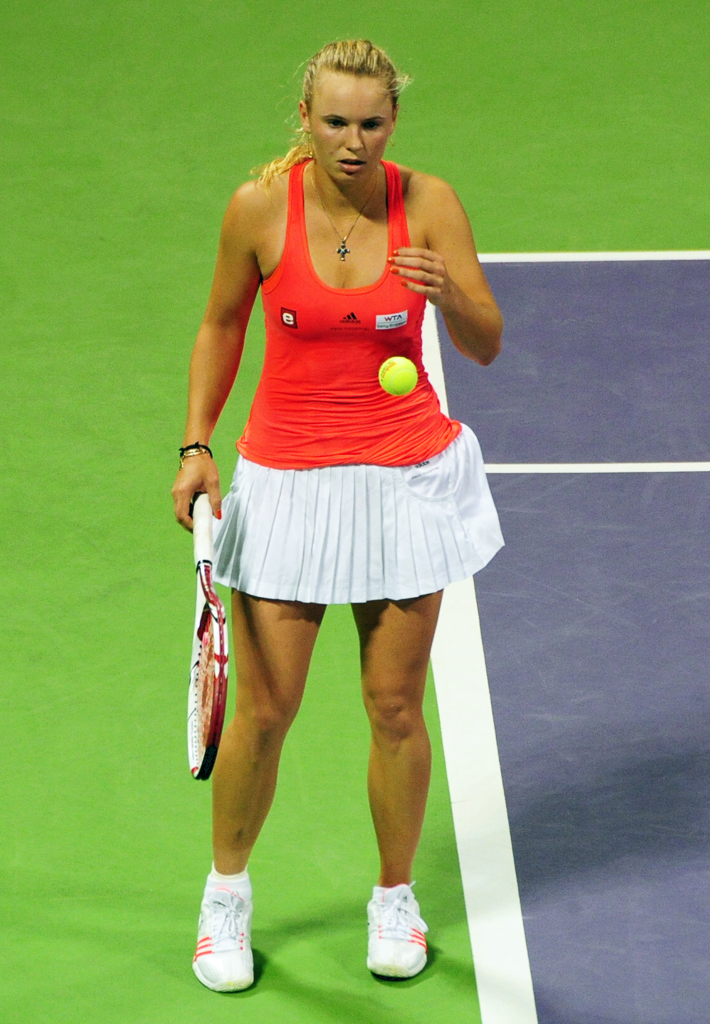 6. Caroline Wozniacki
2019 Pay: $7.5 million
Wozniacki has had ups and downs in her career, but at her best, she was been seen as one of the absolute best players in tennis. Caroline Wozniacki ended both 2010 and 2011 at No. 1 in WTA rankings, and after some bumps in the road rebounded to end 2017 and 2018 at No. 3 (as of this writing, she is ranked 19th). This rebound also included a major milestone: her first career Grand Slam title, as she defeated Simona Halep in the final round of the 2018 Australian Open. Though Wozniacki had won several WTA tournaments in her career, this was the first Grand Slam final she was victorious in.
Wozniacki has yet to advance particularly far in a Grand Slam in 2019, which explains the dent in her prize winnings over the past year; in 2018, Wozniacki was ranked second on this list.
7. Maria Sharapova
2019 Pay: $7 million
For an extended period of time, Maria Sharapova was one of the best tennis players in the world, and a recognizable name on par with the Williams sisters. That is not the case anymore, thanks to injuries, inconsistent play, and a suspension for testing positive for a banned substance. Sharapova continues to play, but not at the same level or same degree of fame. But from her first Grand Slam win in 2004 to her last in 2014, Sharapova was one of the faces of the sport.
That reputation helps keep her on this list even though she hasn't won a Grand Slam since 2014. She continues to rake in money from endorsement deals she has had for years, which make up $6 million of the $7 million in pay.
8. Karolína Plíšková
2019 Pay: $6.3 million
While she has never won a Grand Slam tournament, Karolína Plíšková is currently the third-ranked tennis player by the WTA and finished 2016-18 inside the top 10. She has continually advanced deep into these tournaments, a mainstay in the quarterfinals and semifinals. Though she has won multiple WTA tournaments, the closest she has come in a Grand Slam is making the final of the 2016 US Open. She fell to Angelique Kerber. This year, she advanced to the semifinal round of the Australian Open, falling to eventual champion Naomi Osaka.
Plíšková's lack of a Grand Slam title, as well as the relative lack of experience she has, compared to Serena Williams or Angelique Kerber, means she doesn't quite have the endorsement deals others on this list have. The majority of her money came from winnings.
9. Elina Svitolina
2019 Pay: $6.1 million
Elina Svitolina has some impressive achievements at just 24, most notably beating Sloane Stephens to win the 2018 WTA Finals in Singapore. Currently, she is the fifth-ranked player by the WTA. In the past few years, Svitolina has made deeper runs in Grand Slam tournaments. In 2019, she made the quarterfinal of the Australian Open and the semifinal in Wimbledon, each time winning to the eventual tournament champion (Naomi Osaka and Simona Halep, respectively).
10. Venus Williams
2019 Pay: $5.9 million
She may not be playing her best tennis right now, but like her sister, Venus Williams is an icon of the sport, as many brands as an athlete. That certainly keeps the money flowing in as she attempts to return to form on the court (WTA currently ranks her No. 52). But Williams could come close to her former glory at some point. It's not like she's that far removed from it, having made the final of both the Australian Open and Wimbledon in 2017.
The majority of Venus Williams's salary over the past year has come from her various endorsement deals and business ventures.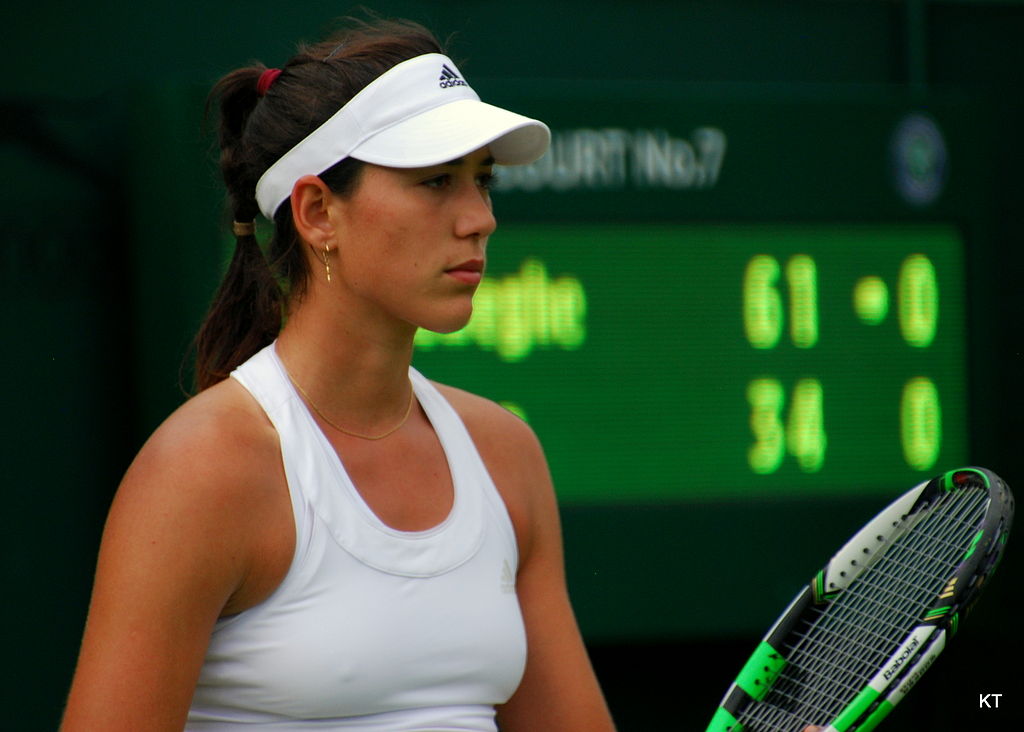 11. Garbiñe Muguruza
2019 Pay: $5.9 million
Garbiñe Muguruza rose through the ranks of women's tennis very quickly, at one point being the WTA's top-ranked player. She performed in her first Grand Slam tournament in 2012, and by 2016 had won her first, taking down Serena Williams in the French Open final. The next year she defeated another Williams sister, getting the better of Venus in the final of the 2017 Wimbledon tournament. Since these titles, Muguruza has struggled to recapture that glory, currently ranked 25th by the WTA. But Muguruza is still just 25 years old, with plenty of her career left.
12. Alex Morgan
2019 Pay: $5.8 million
Our first and lone non-tennis player on the list, hot and sexy Alex Morgan is one of the stars of American soccer. When she's not playing for the Orlando Pride, she is a key member of the U.S. Women's National Team that recently ran away with the 2019 World Cup. She has also been a particularly vocal advocate for equal pay between men and women in sports, as the men's national team makes significantly more money – even though the women's team has far more success in the World Cup.